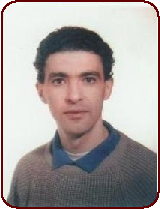 Djamel Ameziane. Photo credit: Center for Constitutional Rights
The Canadian Council for Refugees is urging Canada to resettle without delay several refugees who have been unlawfully detained for more than six and a half years at Guantanamo. Canadian groups have applied to resettle these men through the Private Sponsorship of Refugees Program.
All of those sponsored are innocent victims who were sent to Guantanamo only because they were in the wrong place at the wrong time. After years of investigation the US authorities have found no evidence on which to charge them with any crimes of violence.
The Canadian resettlement applications are part of international efforts to find solutions for those detained in Guantanamo. US President Obama has ordered the detention centre in Guantanamo to be closed within a year. Some of the detainees face charges; some of them will be able to return home; those being sponsored are part of a third group who neither face charges nor can return home because of a risk of persecution in their home country.
Read more...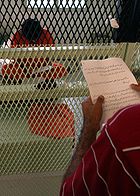 Notice of Combatant Status Review Tribunal (CSRT) being read to a detainee at Guantanamo
Media release, 10 February 2009
Frequently Asked Questions

Profiles of some of the sponsored refugees:
Djamel Ameziane, an Algerian detained at Guantanamo for 7 years, sponsored by the Anglican Diocese of Montreal.
Anwar Hassan, a Uighur from China, detained at Guantanamo for 7 years, sponsored by a group of United Church congregations in Toronto.
Maassoum Abdah Mouhammad, a Kurd from Syria, detained at Guantanamo for more than 6 and a half years, is being sponsored by a United Church congregation in Toronto. The application will be submitted today.

Write to the Minister of Citizenship and Immigration to urge that the refugee sponsorship applications of men detained at Guantanamo be processed on an urgent basis. Ask for the applications to be processed according to Citizenship and Immigration Canada's guidelines for refugee applicants in urgent need of protection. These men need urgent attention because they will otherwise remain in arbitrary imprisonment. There is also a risk that they could be forcibly returned to their home countries where they could face incommunicado detention, torture and ill-treatment, and other human rights violations.
Suggestions for a letter to the Minister.
Media release, Canada urged to offer refugee resettlement to detainee at Guantanamo, 22 October 2008
"I go back to pacing my tomb, shuffling along, with my head lowered. I do this for hours on end, sometimes hearing nothing but the doors slamming, the laughs of the guards on the ground floor or snatches of their conversation ... I shuffle along, always trying to imagine what life is like on the outside. What does a tree look like? What does grass look like? What does an animal look like? I remember the names of these things, but their shape is a vague memory." Djamel Ameziane, writing to his lawyer from his isolation cell.
Amnesty International Canada's action on behalf of Djamel Ameziane.
Letter written by Djamel Ameziane, April 2008
For more information about Mr Ameziane, including his habeas corpus petition and petition to Inter-American Commission on Human Rights, see the page of the Center for Constitutional Rights
PBS (Frontline/World) has a short video available online about the situation of detainees in Guantanamo: Getting Out of Gitmo.
Anglican Journal, The long road from Guantánamo to Montreal, Leigh Anne Williams, 17 April 2009
Christian Science Monitor, Canadian churches take up cause of five Guantánamo detainees, Jane Lampman, 23 February 2009
Toronto Star, Camp Six detainee pins hopes on Canada, Michelle Shephard, 9 June 2008
Toronto Star, Montreal supporters offer haven to prisoner held at Guantanamo Bay, Michelle Shephard, 22 October 2008
Globe and Mail, Montreal church offers to sponsor Gitmo detainee, Sidhartha Banerjee, 22 October 2008
"It is an endless day, a boredom that kills, a depressing loneliness, complete isolation. The days that follow are the same."
Djamel Ameziane, writing to his lawyer from his isolation cell.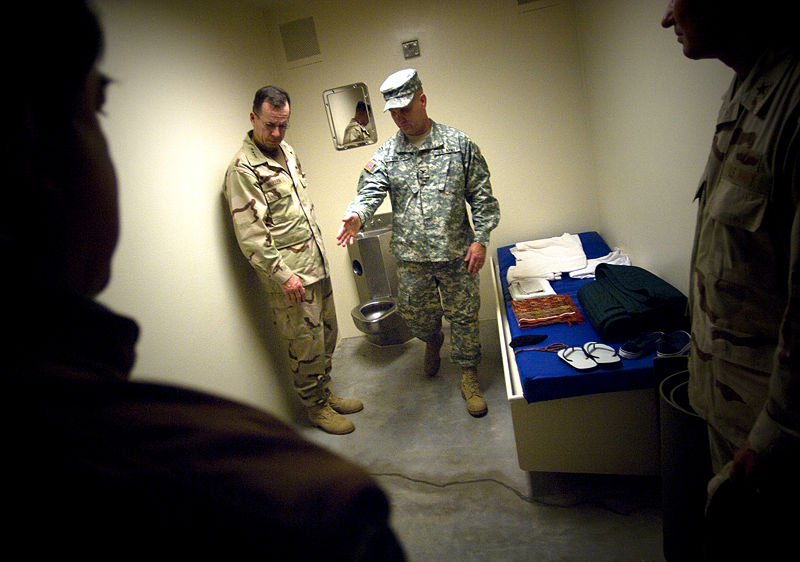 US Defense Department photo showing a detainee cell in Camp Six, Guantanamo, where several of the men sponsored were held in solitary confinement.