Refugees and others seeking protection pose very little risk to Canada's security
Refugees and others seeking protection in Canada are not threats to security – they are seeking security and protection from threats to their own lives.
In fact: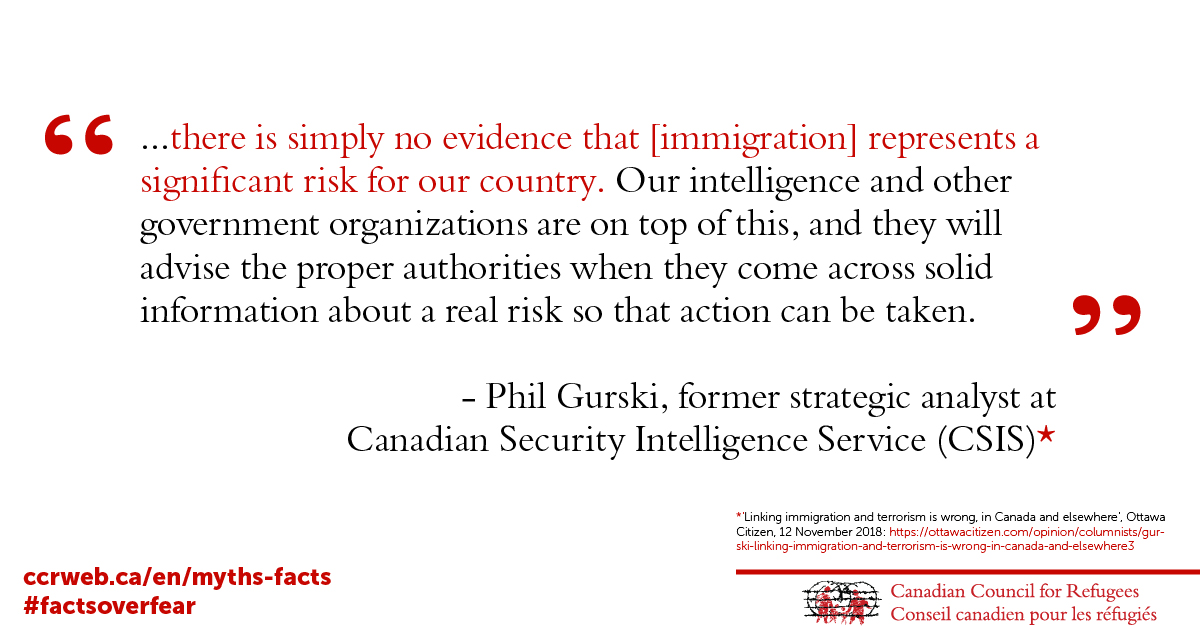 Refugee claimants all go through a front-end security screening. Through this process, the Canadian Security Intelligence Service (CSIS) checks all refugee claimants on arrival in Canada. Since the screening was put in place in 2001, the number of claimants found to represent any kind of security concern has been statistically insignificant.
It is far more difficult to enter Canada as a refugee than as a visitor, because the refugee determination process involves security checks by CSIS and the RCMP, fingerprinting and interviews. It is not likely that a person intending to commit a violent act would expose themselves to such detailed examinations. The Immigration and Refugee Protection Act excludes refugee claimants if they are found to be inadmissible on the basis of security, serious criminality, organized criminality or human rights violations.