Offering a permanent home to refugees through resettlement
Canada can easily welcome more refugees, relying on the generosity of Canadians through the Private Sponsorship Program.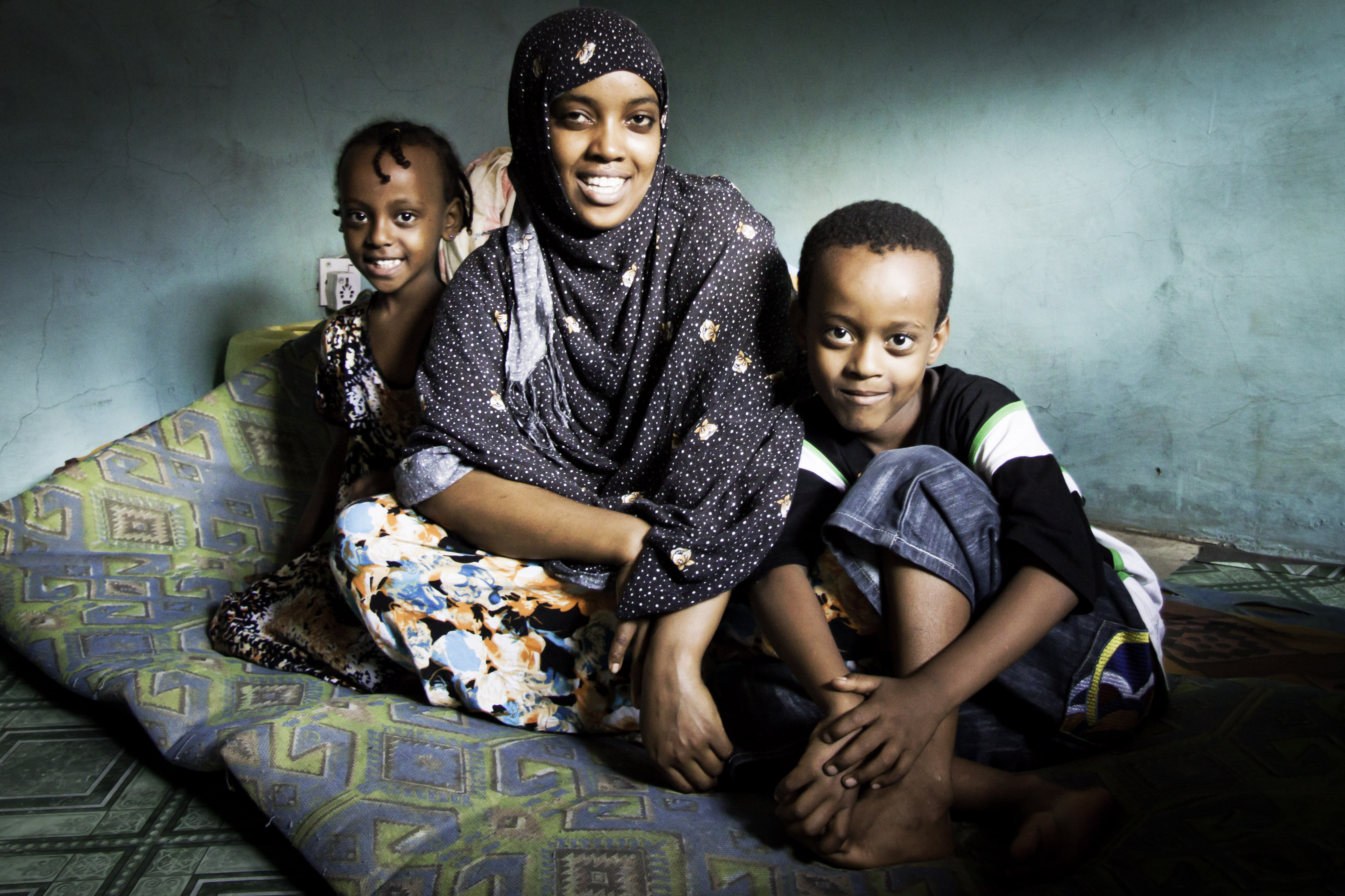 Sabontu and her children are waiting in Nairobi for resettlement to Canada. Photo: Paige Morrow
The good news in 2011 was that the government is opening the door to more privately sponsored refugees, committing to an increase of 20% in numbers of refugees resettled.  Despite these promises, private sponsors faced severe new limits on the numbers of applications they can submit. At the end of the year, the government also announced it was proposing to restrict the refugees who could be sponsored by Groups of Five to those already recognized by the UNHCR or a state. Doors for refugees seem to be simultaneously closing and opening.