Nastaran's story: Healthcare in limbo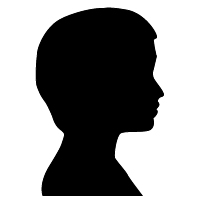 Imagine that you have fled your country out of fear for your life. Imagine that you flee to Canada: the country does not accept you as a refugee, but it does recognize that it would be unsafe for you to return home because of the situation of generalized violence there.
Now imagine that you are also seriously ill, but that Canada, where you are safe, will not give you the medical care you desperately need. You cannot afford the tests and treatments. You cannot look for a job because you only have a temporary work permit (that employers shy away from) and you are too ill to hold down a stable job in any case.
This is the legal limbo in which Nastaran (not her real name) finds herself. Nastaran fled to Canada in 2009 after her life was threatened for reasons relating to her job. Her refugee claim was refused two years ago, but Canada has a moratorium on sending anyone back to her country—it is deemed too dangerous. She is stuck here, unable to get on with her life. Fortunately, she has relatives here in Canada.
As she waits in limbo, Nastaran must deal every day with a debilitating illness. Its symptoms—which include high fever, swelling, and muscle and joint pain—are so severe that she has found herself in the emergency room on a number of occasions. She is on heavy doses of medication and requires regular blood tests.
"It would be better if they just sent me home. At least then I could be killed by a bomb instead of dying slowly here." - Nastaran
All of this was covered by Canada's Interim Federal Health Program until June 30, 2012, when changes to the policy disqualified her from the coverage. She found herself in a precarious position. Quebec stepped up to cover the costs of her prescription drugs, but many important tests were denied. Her doctor began to provide some treatment pro bono.
Sometimes Nastaran's despair grows. At one point, she said, "It would be better if they just sent me home. At least then I could be killed by a bomb instead of dying slowly here."
When a community agency recently intervened with Quebec health officials, they said Quebec would after all cover the tests and treatment that had been going unpaid. Her doctor is following up.  
Policies may change, but people still fall ill. Nastaran's situation is just one of many. The dismantling of our refugee healthcare system has opened too many cracks for an already vulnerable group of people to fall through. An effective refugee health policy must take into account those who are otherwise left behind. We must take care of those who, like Nastaran, are otherwise left with no treatment, and little hope.