Health care for claimants at one-tenth of cost for Canadians
Even before the recent cuts, health care costs for refugee claimants were only about one-tenth as much as the average amount spent on health care per Canadian.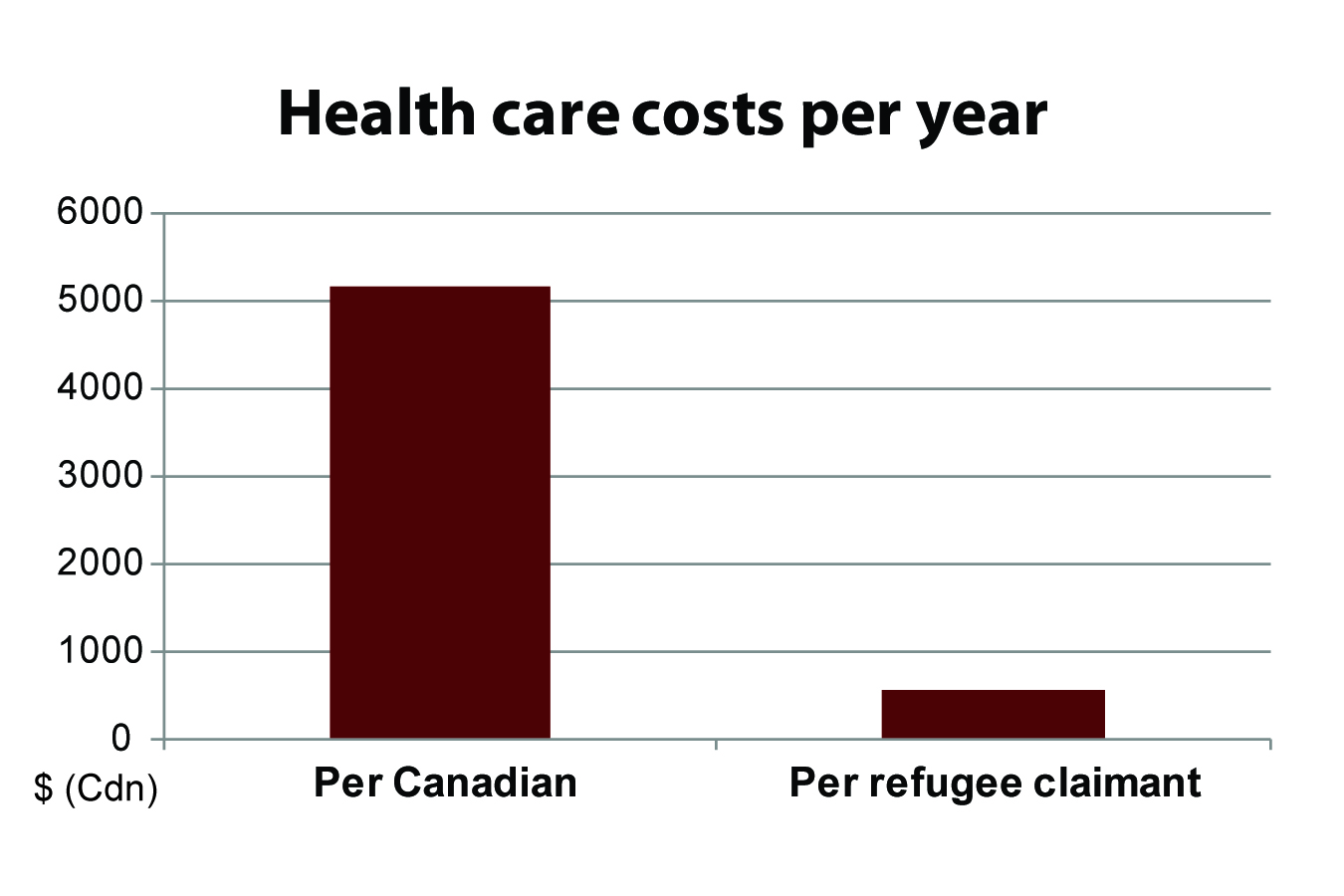 Refugee claimants on average never received more than mininal health care services, despite complaints that the Interim Federal Health (IFH) Program was too generous. The Canadian Institute for Health Information calculated the 2008 costs per Canadian of health care as $5,162. Citizenship and Immigration Canada reported the IFH costs per claimant as $46 per month for 2007-2008, representing $552 annually (information obtained through Access to Information).
For more information about the impact of cuts to the Interim Federal Health Program, see the CCR's new report.