Ernestine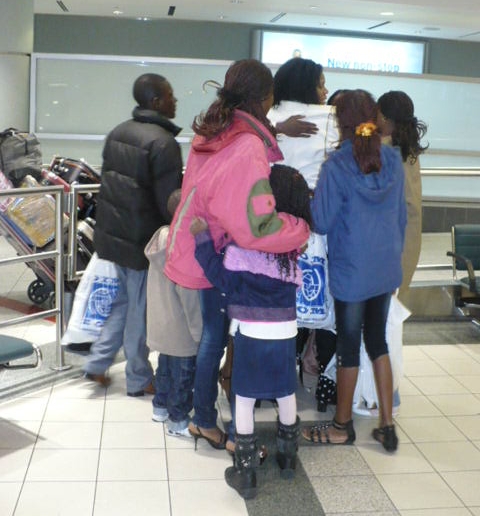 Ernestine (not her real name) was recognized as a refugee in Canada in early 2008. She had been forced to leave behind all but one of her children, cared for by various family friends (her husband had been killed previously).
Because they live in the Democratic Republic of Congo, the applications for the children were handled by the Nairobi visa office.
Ernestine's children finally arrived in December 2010, nearly three years after she was accepted as a refugee.
Left: Ernestine is finally reunited with her children.