Canada: home to just 1% of world's refugees
Canada hosts about 1% of the world's refugees, according to the UNHCR.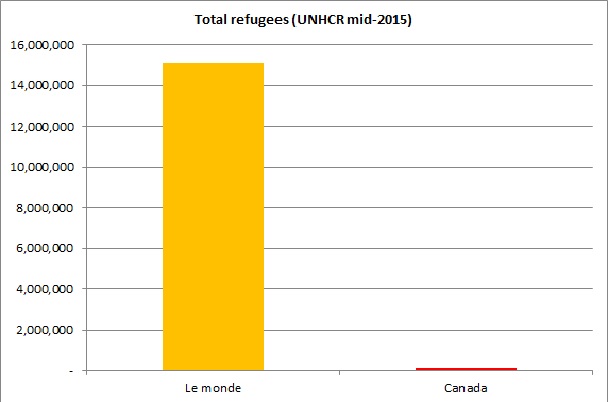 There were 15,097,633 refugees in world in mid-2015, according to UNHCR statistics. 
The UNHCR estimates that there were 149,163 refugees in Canada.*
* The number for Canada is probably too high. The UNHCR estimates the number of refugees hosted by Canada based on the number accepted over 10 years, but many of these refugees would have become Canadian citizens during the 10 years and shouldn't still count as refugees.