What We Want for Refugees: Four faces, four values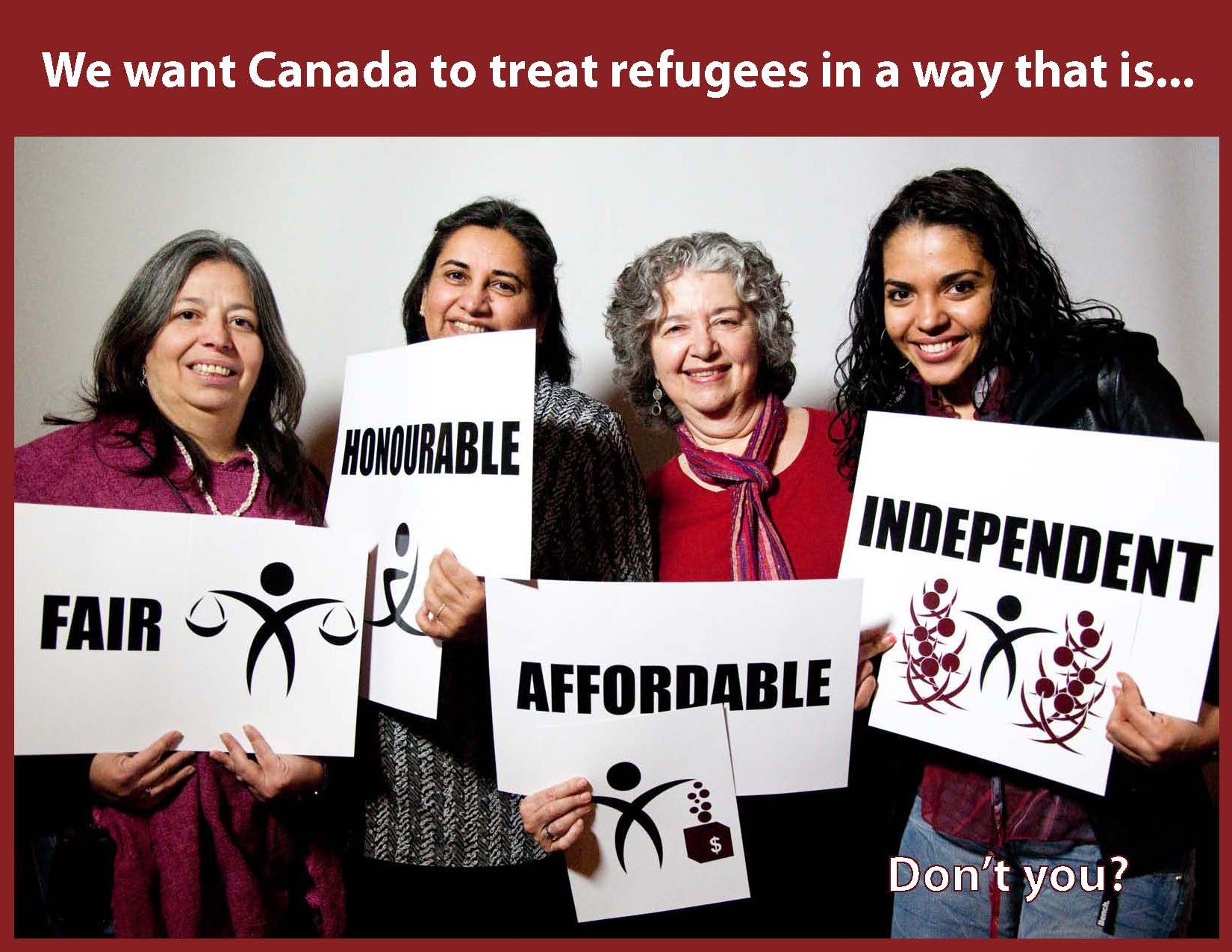 We want refugees to be treated fairly and honourably, in a process that is independent and affordable.
These are Canadian values and treating refugees in this way is good for Canada and good for refugees.
Fair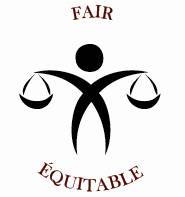 We believe in fair treatment for refugees:
Equal rules for everyone everywhere
Listening to people's stories
Decisions in a reasonable time
Independent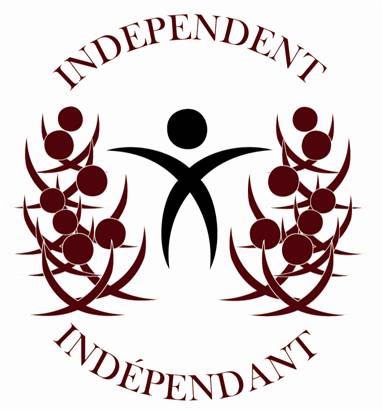 We believe in independent decision-making for refugees:
Decisions for refugees based on facts and law
Each case decided on its own merits, not on politics
Honourable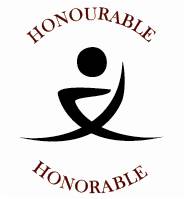 We believe in honouring our legal obligations towards refugees:
Affordable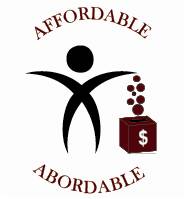 We believe in refugee policies that avoid unnecessary costs for refugee families and the Canadian taxpayer:
Reasonable costs to reach the right decision the first time
Enabling refugee families to support each other and contribute to Canadian society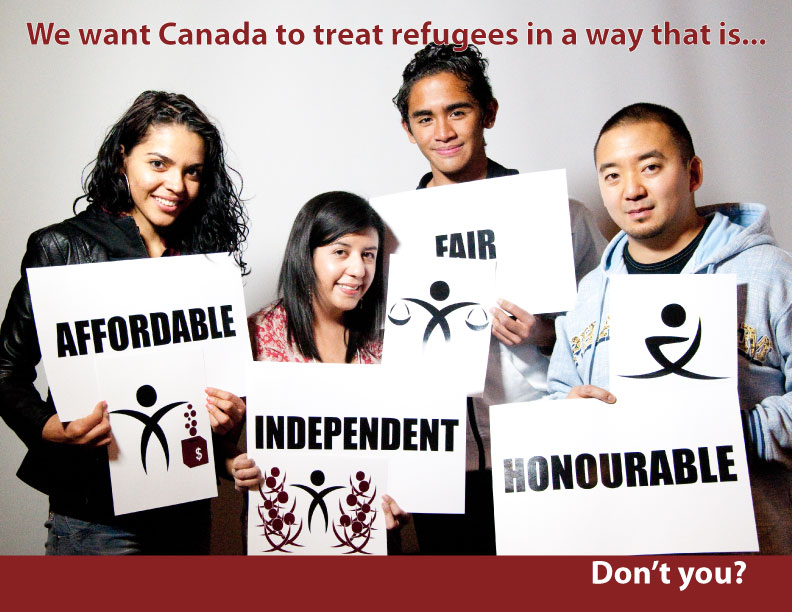 Download this handout for more details.