2011: A Year in Review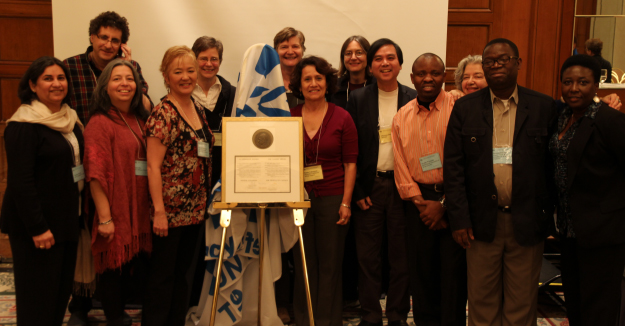 2011 marked the 60th anniversary of the Refugee Convention and offered an opportunity to reflect on Canada's international obligations to refugees.
2011 was also the 25th anniversary of the UNHCR awarding the Nansen Medal to the people of Canada in recognition of our "major and sustained contribution" to the cause of refugees. This reminds us of the importance of providing a warm welcome to refugees and to all newcomers to Canada.
In keeping with the theme of honouring Canada's history of welcoming, respecting and enabling newcomers to thrive, our Year in Review 2011 looks at the progress Canada has made in 2011 and reflects on where we failed to advance.