Order Proud to Protect Refugees materials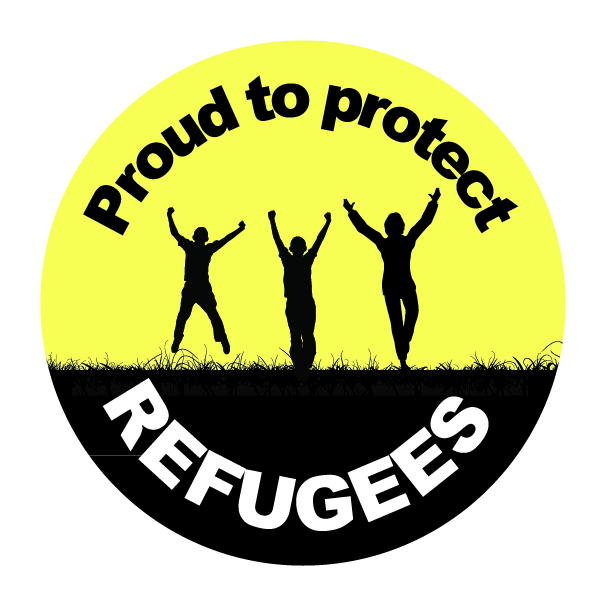 Please allow 2-3 weeks for delivery. We will send you an email to confirm that we received your order.
Now available: Proud to Protect Refugees campaign packs
Planning an event or activity? Stock up on buttons, stickers, posters and more to show you are Proud to Protect Refugees and to change the conversation about refugees in your community.
Complete the information below to place your order. Please note: some of this information has recently changed. If you have questions, please send an email to publications@ccrweb.ca
Please note: Sales are final. Orders may be cancelled within 24 hours of the order being placed (unless the items have already been mailed).
Price List*

Best value: Proud to Protect Refugees campaign bundle
(5 18x24'' posters, 50 buttons, 50 stickers) - $ 57

Other options:
 
Buttons only
Stickers only
 
In English or French
($)
In English or French
($)
50 (1 pack/strip - minimum)
30
8
100 (2 packs/strips)
60
15
250 (5 packs/strips)
150
34
500 (10 packs/strips)
275
68
1,000 (20 packs/strips)
550
135
1,000 +
(more than 20 packs/strips)
(contact CCR office)
(contact CCR office)
Posters only (18x24'' in English or French, roll of 5) - $ 25
*Shipping costs are included in the prices quoted above.